How to send data to Mii for data repair
---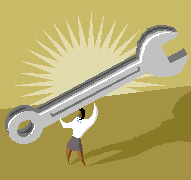 When you suspect problems with your Sage 300 data -- or if your data integrity check reports errors, let the experts at Musick International repair your data quickly and accurately. Musick International has been repairing data since 1982. We will not share your data or any of your information.
1) Compress the corrupted data using a Zip utility. We recommend a password on the zip file to add security.
2) Upload the Zip file to our FTP site or our secure DropBox. Please contact Musick Technical Support to obtain a user id and password before uploading. ftp://www.Musick-Int.com/uploads
Note: Microsoft XP "My Computer" on the desktop has FTP built in. Simply open "My Computer" or "Windows Explorer" and paste the above link into the "Address".
3) Notify us when the upload is complete. We will retrieve the file and remove it.
4) We will inspect the data to determine the corruption and correct the data. This may involve reviewing specific records in the data.
5) When the repair is complete, we will compress and password the data. The compressed file will be placed on the FTP site for downloading. ftp://www.Musick-Int.com/downloads
6) You will be notified via telephone or email about the availability of the corrected data.
7) The data will then be removed from the FTP site when we have conformation that the data has been retrieved successfully.
8) When the repair is complete, the data will be deleted from all locations at your request.
With Musick's extensive knowledge and background with Sage data, we will repair any problem you may have with your accounting data. You'll be back in business in no time!

If you would like further information about this service, please call us at (800) 760-6836 or fax us at (719) 395-4046 or email sales@musick-int.com.
# 1 company for data repair
Repairing data since 1982.

Note: The data must be repairable.
Musick International will not share your data or any of your information.
Sage is a registered trademark of Sage Software, Inc.