Musick International - Data Repair Service
---

Having problems with your data? Restoring from a backup not an option?
When you suspect problems with your Sage 300 data or if your data integrity check reports errors, let the experts at Musick International repair your data quickly and accurately.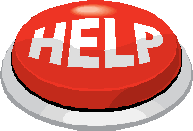 We'll repair your database for a fixed fee, work within a 24 hour turn around time and guarantee the repair.
You can send your data via DropBox, OneDrive, WeTransfer.com.

Musick International has been repairing data since 1982, and with our extensive knowledge and background with Sage 300 data, we will repair any problem you may have with your accounting data. You'll be back in business in no time!
If you would like further information about this service, please call us at (800) 760-6836 or email sales@musick-int.com.
#1 company for data repair
Testimonials:
ďAfter learning that our only option for software resolution was to send our corporate data away for repair, we contacted Musick International as quickly as possible. From the first interaction we had with our contact at Musick until our issue was resolved, our expectations were significantly exceeded. Musick gave us immediate and constant attention and service through the difficult time inside our company. Our assigned representative followed up after the fact to ensure that all issues were resolved and verified that no further actions were needed to complete our issue. We sincerely appreciate the direct attention and timeliness in repairing our data. Outstanding service!Ē
Once again, thanks for everything.

All the best,
Baisch & Skinner, Inc.
---
For years, I have relied on Musick International for their advice and their data repair services. Whenever I encounter an issue that technical support cannot resolve, I can always call Musick International. Whenever I have a client that needs data repair, Musick International always provides prompt service.
Humes & Barrington, LLP
---
Everything looks good here.
Eft sent ok.
Ytd report looks good.
Roe report looks good.
Bank services looks good.
Payroll register matches perfectly with their pre-corruption precheck register.

As always your time, effort and speed on this issue is greatly appreciated. :)

>>Discovered data corruption the night before a 600 employee payroll run was due at the bank.<<

Thanks,
Chris
---
When Musick says Fix-IT is guaranteed to work, they mean it! We recently had a problem running Day End after an upgrade. Although Fix-It didnít resolve the problem on the first pass, a quick e-mail to Musickís support team resulted in an update to Fix-IT. In less than 24 hours, our problem was solved. Thankfully, data corruption is rare in our installed base, but when it happens, itís good to know the experts at Musick are there for our clients.

Mark Binkley
DataQuest, Inc.
---
Company Information
Musick Company Information (pdf)
Repairing data since 1982.
Data Repair Specialists
General Ledger
Accounts Payable
Accounts Receivable
Inventory Control
Order Entry
Purchase Order
Pervasive
Ms SQL - Microsoft SQL Server
Data Conversion
Data Analysis
Data Restoration
No limit on size
Data Integrity Errors
Disaster Recovery
File restoration
Multi-Currency
Fractional Cents
Timely turn around
Accurate repair - guaranteed

Home | Products | Support Center

Note: The data must be repairable.
Musick International will not share your data or any of your information.
FixIT (TM), FixIT Plus and FixIT Professional are registered trademarks of Musick International, Inc.
Sage 300 is a registered trademark of Sage Software, Inc.